About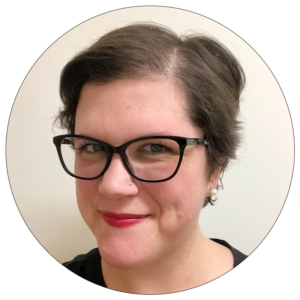 My name is Kristen Titsworth, and I'm a web designer, problem-solver, and digital strategist. I work at the College of Southern Maryland as the Web Services Director and I'm also the owner of Let It Be Creative, LLC, where I design and build websites and do freelance design work for clients.
I've had the honor of being published by POLITICO, The University of North Carolina at Chapel Hill, Sports Illustrated, The News & Observer, Discovery Education, The Daily Tar Heel, and Reesenews. I've designed and launched about 30+ websites for a variety of businesses and start-ups. I've been doing freelance work off and on for 7+ years now, and I've been doing some form of design for as long as I can remember.
More About My Background
My past positions include working as a web designer at the Childress Agency, an online marketing agency where I designed and built websites for small businesses; a designer at POLITICO, focusing on creating information graphics for print and online; a Carnegie-Knight Fellow, designer and programmer working on UNC's award-winning News21 project, Powering a Nation; and a multimedia designer at Swarm Interactive.
I studied graphic design and visual journalism at the University of North Carolina at Chapel Hill. At UNC I was the director of interactive design at the Reese Felts Digital Newsroom, an experimental news project. I have also been involved with: the award-winning Living Galapagos project, Online News Association, Society for News Design, The Daily Tar Heel, and the Department of Marketing and Design at UNC's Student Union.
Feel free to contact me for availability for freelance work, to request my resume, or just to chit-chat.